GRINGOTT'S BANK (no goblins though only Aussies)
I visited Australia many moons ago on Tim Wildman's inaugural James Busby tour and properly fell for the place. I was there just after a period of extended drought, a bunch of hot vintages that ended while I was there. Which means I've got memories of flooded fields in Victoria and a Koorong that was unusually very full of water..
However I digress, the good folk at wine Australia had put on a Pinot Noir masterclass at Australia house to be hosted by Sarah Ahmed, one last minute email and I was there.
On show were two Yarra Pinots, one from
Giant Steps
, one from
De Bortoli
, and three from Mornington, respectively
Paringa
,
10X
and
Crittenden
. Now I've visited De Bortoli and Giant Steps and I know 10X pretty well but Paringa and Crittenden were somewhat unknown.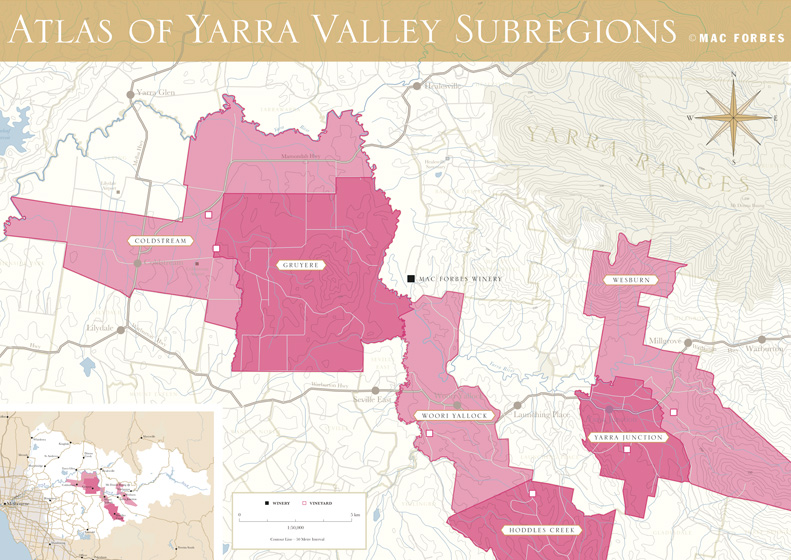 First up a brilliant comparison of Northern Yarra (Dixon's Creek) all MV4/5 and no whole bunch against Apple Jack vineyard from Giant Steps in Gladystone in the steeper South Eastern part of the region. Filigree dark fruits, delectable acidity and tannin balnace with silken dark/raspberry fruit and delicate perfume was the order of the day for the Apple Jack fruit versus chunkier dried red berries and exotic fruit with some forceful tannin from the Dixon's Creek bottles.
Things I noticed; 11 and 12 were noticeably leaner with more silken tannins and better balanced alcohols, guess this is symptomatic of the vintages following the cessation of drought.
As for the Mornington wines, the Paringa samples were lovely but lacked the focus of the Yarra single vineyard ones, though the 11 (coolest year) was a very appealing shy prettiness. The 10X seemed to exemplify the cooler up the hill sites perfectly, especially the 12 and 11. The 12 in particular showing a beautiful aromatic herbaceousness. The Crittenden wines, from a Northern down the hill site were noticeably more muscular, much more whole bunch and a lot darker in colour. Oddly I loved the 09, from the vintage with all the bush fires in the Yarra (hot as hell) it showed a shameless opulence of soft fruit and perfume, not the best of the selection but hard not to love.
Finally we got a little sample of the Crittenden cri de coeur 2013, 100% whole bunch. Filthy tasty, all stalky green edges along with dark ripe fruit. Over the top, but in such an appealing way, it reminded me of the way that some natural wines flirt with shittiness just to the point where it's great and complex and earthy but just stopping before it becomes an issue. Not for everyone, but damn it I loved it.
A superb way to spend an afternoon reminding myself of why I'm partial to Australian Pinot.
Post tasting quick and dirty hummus recipe.
Take a jar of chick peas, wash throughly and pop in the food processor, add 3 large cloves of garlic and about a large table spoon of tahini (you've got a jar sitting in the fridge right?), a generous pinch (about a teaspoon's worth in my house) and blitz. Drizzle in quite a lot of olive oil until it looks nice and creamy. Drizzle with more olive oil then chop some coriander onto it, sprinkle with paprika and eat with torn bits of the flat bread you bought at the shop after you got off the bus. Should take about 3 minutes to sort out and will leave you with plenty for lunch/breakfast etc the net day.
Oh and I thoroughly amused myself on the bus back by listening to L7 Bricks are heavy.
Oh and I was a bit surprised at how evolved a lot of the wines were colour wise.